This page best viewed with 1152x864 high colour (16bit) screen resolution.
Each My Child came with a brush a comb and a bragbook. They also came with a redemption card you could send away and claim a very pretty gold locket. I have a redemption card but it is still sealed so I don't have a picture of it but I have pictured some of what you recived from Mattel upon redemption.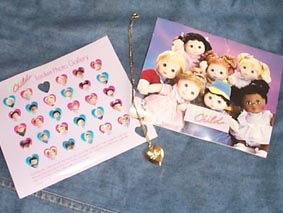 The locket came with a picture gallery you can pop out and put in the locket and a card that says
"Congratulations little parent,
on your child so sweet and dear,
carry this locket wherever you go,
and keep your child near."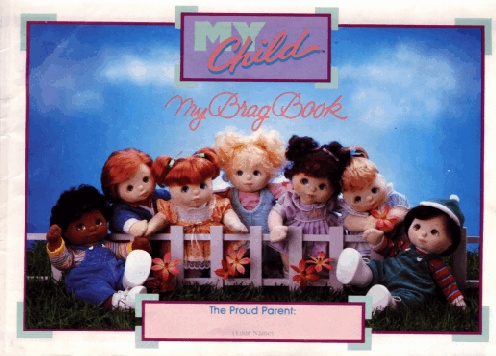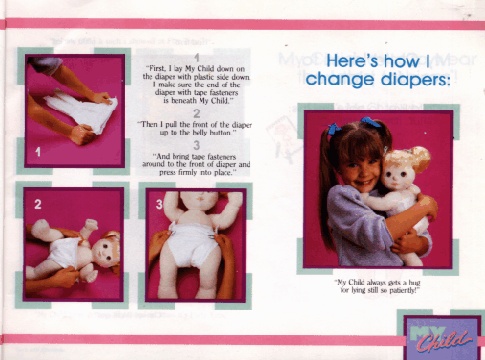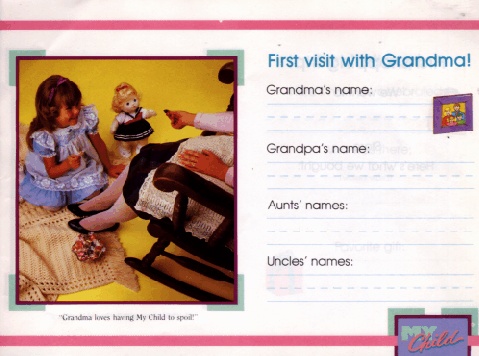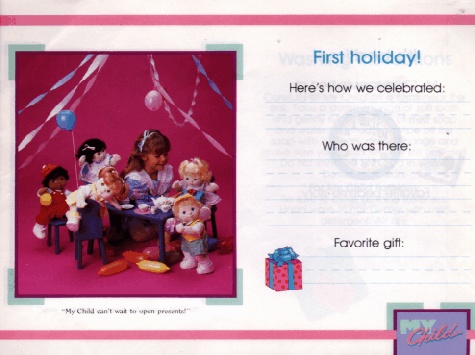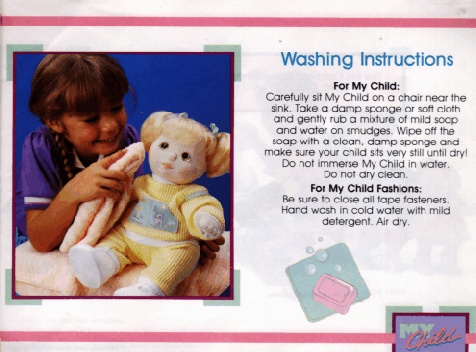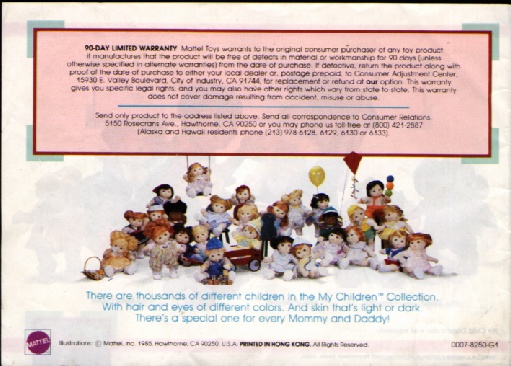 | | |
| --- | --- |
| | I am not sure if different picture galleries were available for the 1987 My Childs? Although Marisa has a locket from NZ that does not open? If you know please email me :) |