Extra long light blonde piggytails tied as they were originally with several elastics down the length of the hair. They were also styled in either a single braid each side or seperated into two braids each side.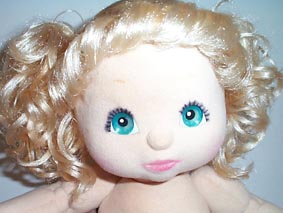 midlength curly ponytails.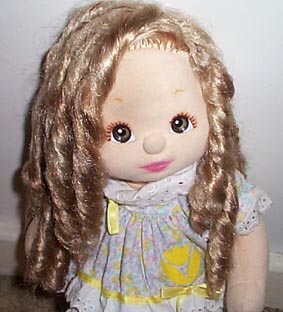 Long curly sidepart (I love this hair style) we know now that MIB this style was swept up and tied losley in to piggytails at the front of the doll. It look really pretty done like that. I will take another picture that portrays this soon.
Half Part Curly the half part is a small part that runs from behind the fringe to the crown of the head.

This is Juliet she lives with my friend Marisa
Crimped half part